At Harbour Hope we believe that every human life has dignity and worth because we are created in the image of God. Navigating life is difficult, and it is all the more so after having been trafficked, when the ability to trust has been broken and discovering a new way of doing life can be overwhelming.  We want each participant in our programs to know that they are deeply loved by a God who sees them, who knows them by name, and who will provide for them.
Our Special Projects provide opportunities for volunteers to engage with Harbour Hope International in a variety of one-time service projects.  Each special project provides an opportunity for volunteers to learn more about Harbour Hope and the various ways we are involved in fighting human trafficking in our community.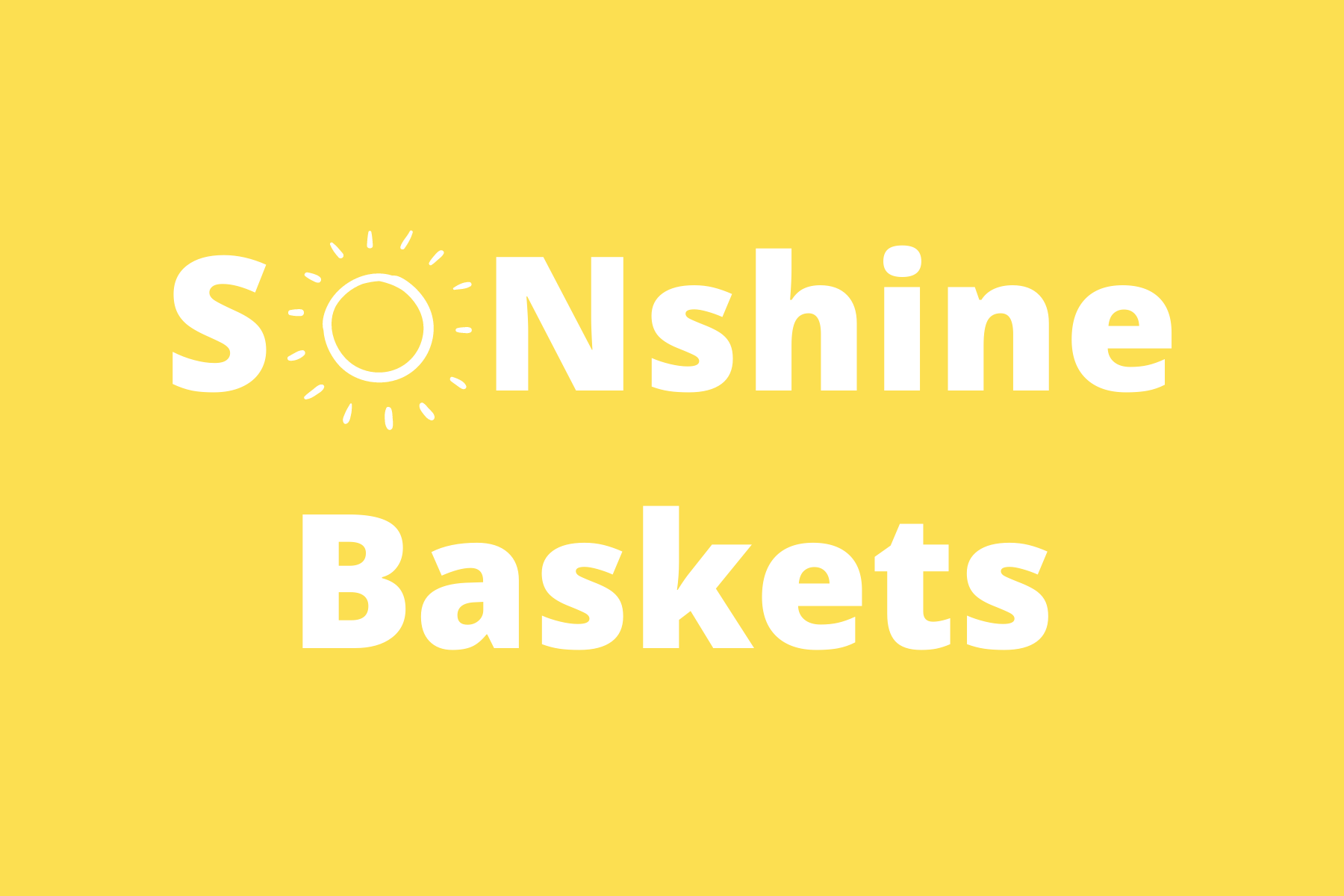 SONshine Baskets began in 2020 as an effort to love on our survivors and give them a little pick-me-up. Not unlike the rest of us, the pandemic introduced unique challenges in our survivors' journey including not being able to have child visitation. We were determined to remind them of their dignity and worth in Christ. We absolutely LOVED seeing our survivors' smiling faces and receiving joyous feedback once they were surprised with gifts donated by community members like you. After a super successful first two years, the SONshine Baskets are back!
We continue to stay committed to standing in solidarity with the marginalized and this year we are determined to do even more! Would you consider joining us by donating items from our wish list or signing up to volunteer at our packing event? Whatever you choose, your generosity will help us to communicate the love of God to those we serve.
Check out the wishlist and register below!
Event Details
Saturday, June 11, 2022
The Grove Bible Chapel
5835 Citrus Village Blvd.
Winter Garden, FL 34787
Donation Drop-Off: 9-10am
Sorting & Packing Event: 10am-12pm
Items for Women
Books

Gift Cards

Art Supplies

Makeup

Adult Coloring Books

Jewelry (stud earrings, bracelets, simple 

necklaces)

Nail Polish and Accessories

Slippers (size 6-11)

Candles

Lotion, Bodywash, Perfume

Self-Care Items

Games

Paint
Items for Children
Outdoor Toys

Games

Play-Dough

Children's Coloring Books

Children's/Teen books

Socks

Lap Blankets

Bubbles

Chalk

Bubble Bath
Romans 12:15-16 says: Celebrate with those who celebrate, and weep with those who grieve. Live happily together in a spirit of harmony and be as mindful of another's worth as you are your own.
We love being on mission together, and are grateful for the generosity of our freedom fighter community,
 Help end human trafficking